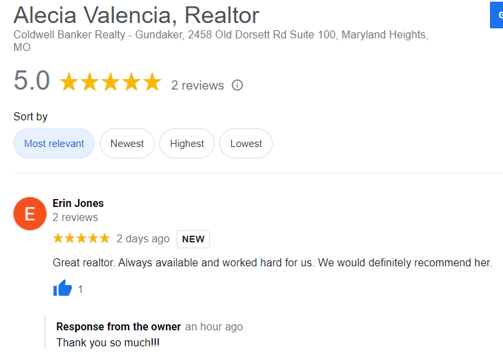 Google Review 5 Stars
Erin Jones - Great realtor. Always available and worked hard for us. We would definitely recommend her.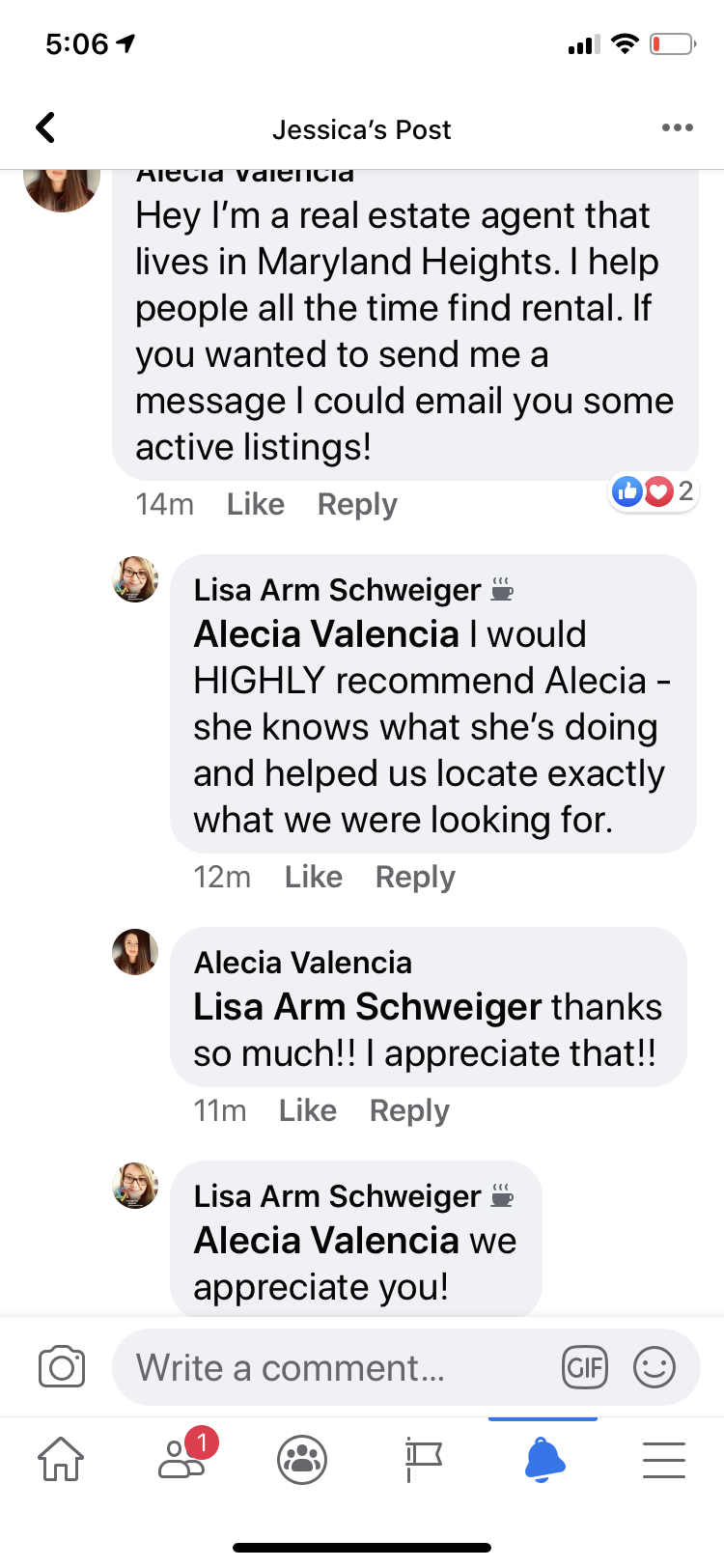 Facebook Shout Out
Lisa Arm Schweiger
- I would HIGHLY recommend Alecia – she knows what she's doing and helped us locate exactly what we were looking for.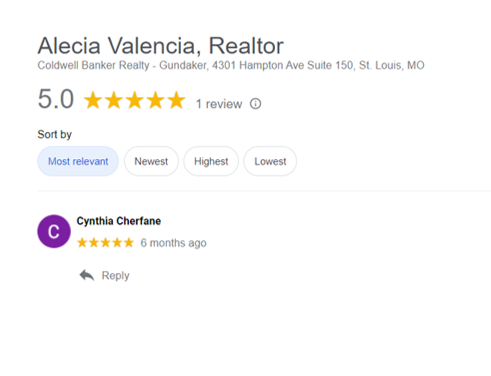 Google Recommendation
Cynthia Cherfane
5 Stars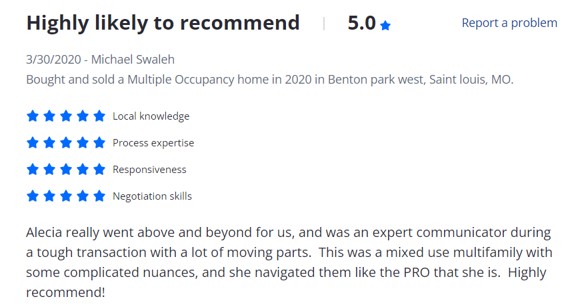 Highly likely to recommend | 5.0 3/30/2020 - Michael Swaleh
Alecia really went above and beyond for us, and was an expert communicator during a tough transaction with a lot of moving parts. This was a mixed use multifamily with some complicated nuances, and she navigated them like the PRO that she is. Highly recommend!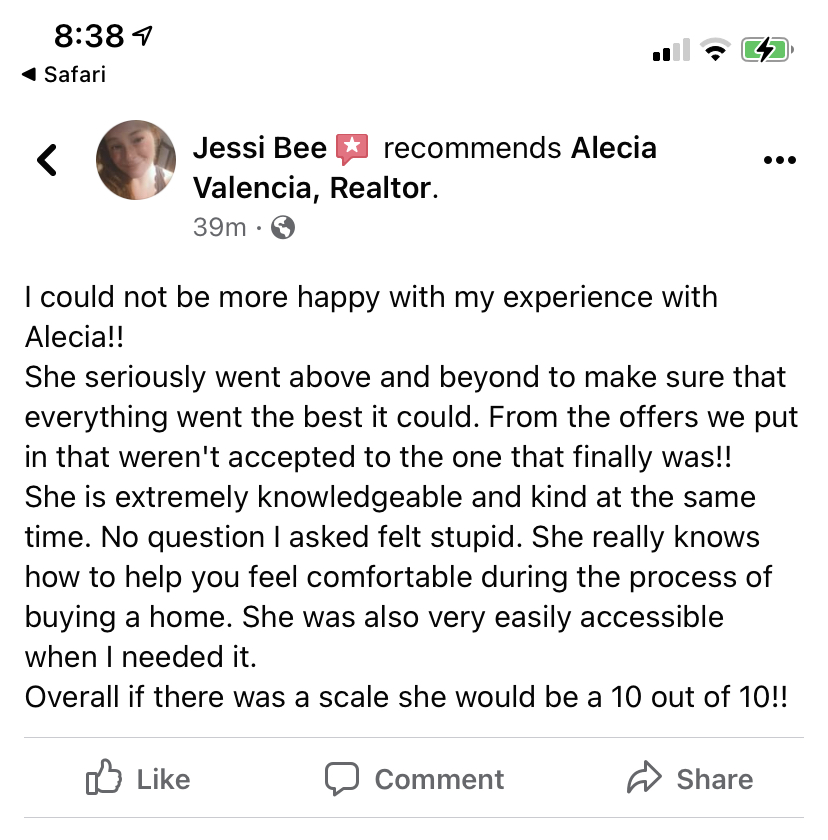 Facebook Recommendation
Jessi Bee –
I could not be more happy with my experience with Alecia!!
She seriously went above and beyond to make sure that everything went the best it could. From the offers we put in that weren't accepted to the one that finally was!!
She is extremely knowledgeable and kind at the same time. No question I asked felt stupid. She really knows how to help you feel comfortable during the process of buying a home. She was also very easily accessible when I needed it.
Overall if there was a scale she would be a 10 out of 10!!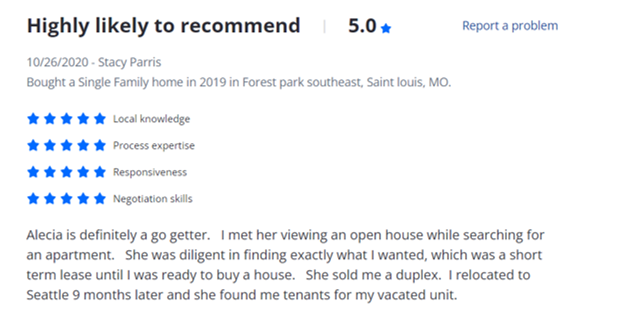 Highly likely to recommend | 5.0 - Stacy Parris
Bought a Single Family home in 2019 in Saint Louis, MO.

Alecia is definitely a go getter. I met her viewing an open house while searching for an apartment. She was diligent in finding exactly what I wanted, which was a short term lease until I was ready to buy a house. She sold me a duplex. I relocated to Seattle 9 months later and she found me tenants for my vacated unit.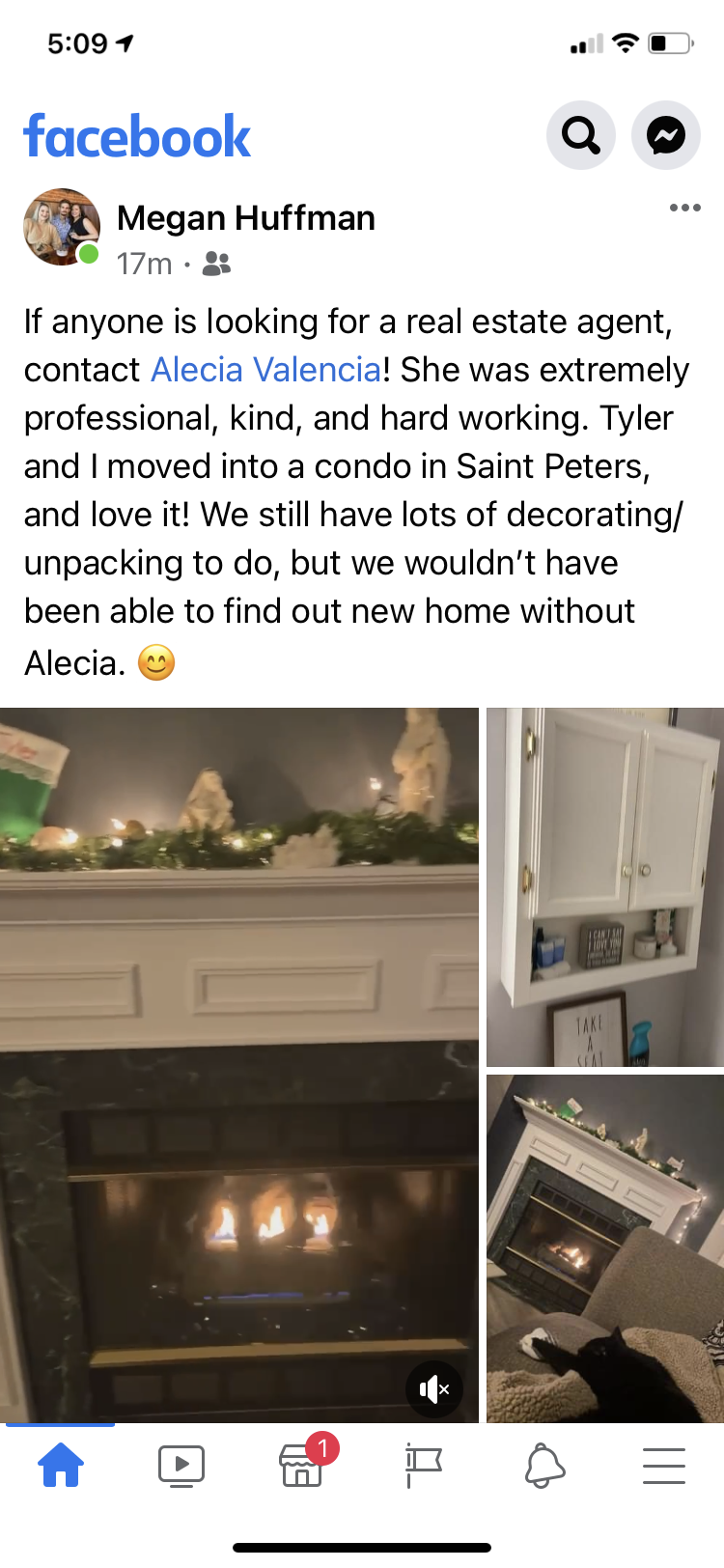 Facebook Shout Out 2
Megan Huffman
If anyone is looking for a real estate agent, contact Alecia Valencia! She was extremely professional, kind, and hard-working. Tyler and I moved into a condo in Saint Peters, and love it! We still have lots of decorating/unpacking to do, but we wouldn't have been able to find our new home without Alecia.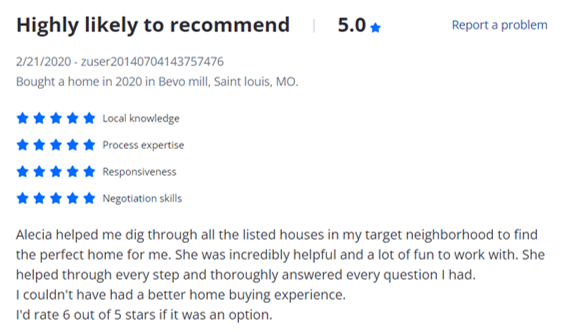 Highly likely to recommend | 5.0 - 2/21/2020 - zuser20140704143757476
Alecia helped me dig through all the listed houses in my target neighborhood to find the perfect home for me. She was incredibly helpful and a lot of fun to work with. She helped through every step and thoroughly answered every question I had.
I couldn't have had a better home buying experience.
I'd rate 6 out of 5 stars if it was an option.